Charles Blau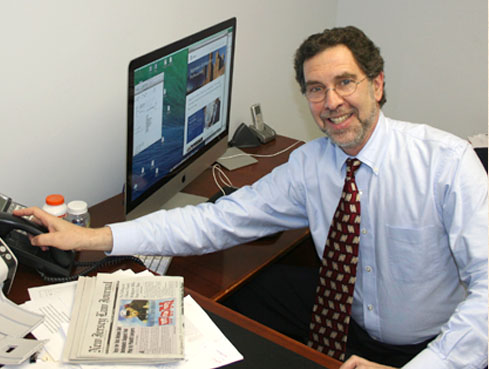 Charles E. Blau, Esq., IFAC has been involved in commercial real estate valuation litigation since 1981, in a broad range of matters including real estate, tax appeals, bankruptcy, divorce, partnerships disputes, environmental and condemnation. Besides being an attorney, Chuck is a licensed real estate appraiser and a past National President of the National Association of Independent Fee Appraisers (NAIFA), headquartered in Chicago, Illinois. Chuck has also served on the Appraisal Foundation's National Education Partnership Task Force and was elected by the Foundation's Sponsors to the Board of Regents for the Alliance for Valuation Education in Washington, D.C.
Chuck is an approved instructor by New Jersey Real Estate Appraisal Board & the New Jersey Division of Taxation and has lectured for the New Jersey Bar Association, New Jersey Institute of Continuing Legal Education, Essex County Bar Association, Appraisal Institute and NAIFA. The New Jersey Law Journal, Wall Street Journal and CNN's "Smart Assets" television show have interviewed Chuck.
He is a graduate of Emory University in Atlanta, Georgia and the Washington College of Law of American University in Washington, D.C.
Charles E. Blau, Esq., IFAC
Contact info
973-564-9003
cblau@blauandblau.com